As a Lebron James hater, I often get accused of "hating greatness" by my peers who all think that Lebron is some sort of god. One thing that is impossible to hate is the fact that he opened up a school for underprivileged youths to attend (even if he's not paying for the entire school like most people originally thought). It's a great gesture and a great thing of Lebron to do.
That being said, since the NFL is a better league than the NBA I think that these 5 NFL Athletes would create a better school than Lebron James.
1. Tom Brady
Tom Brady's entire NFL career is built upon the foundation of being an underdog as a 6th round pick. I'd love to see Tom Brady start a school to help kids go from underdogs to undergraduates.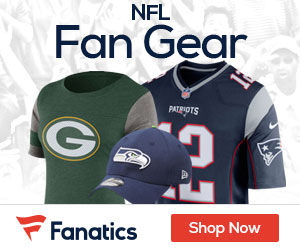 There could be tons of fun classes that his school can offer. He could have Alex Guerrero teach P.E. by teaching proper steroid use like he did for Julian Edelman doing the TB12 method with the students. Roger Goodell can teach a class on physics to see just how long it takes footballs to allegedly deflate in cold air. Lastly, Giselle and Nick Foles can teach a class on how to both throw and catch the ball at the same time.
2. Sammy Watkins
All week I've been hearing that Sammy Watkins is being paid too much and that the Giants reportedly offered Odell Beckham Jr. less money than him in contract negotiations. Well Sammy, you are a bit overpaid at $16 million annually considering you've only had one season over 1,000 yards and you've never eclipsed the 70 reception mark in a season. You should do one of two things with the extra money you'll be earning this season.
Option 1: Give me some money.
Option 2: Open a school for kids.
Since giving me money wouldn't be as good of a PR move for Sammy Watkins, he should open a school for kids. Since there have been a lot trades in his career, he should open up a trade school. Former Bills GM Doug Whaley could teach a class on Foreign & Domestic trade and how to make sure you don't give up the future of your franchise for one player who probably won't be that good.
3. Sam Bradford
Sam Bradford has had an up and down career as a quarterback in the NFL. When healthy, he's a competent quarterback.  However, he's rarely healthy. As a quarterback, the old saying goes that the best ability is availability.
Bradford should consider opening a school that has two sides: One side for Anatomy and another for Tailoring.
Sam Bradford would be great at teaching anatomy because he's injured virtually every single part of his body. He could teach kids to be more careful when playing sports so that way they don't end up hurt all the time.
Another great way that Bradford can teach kids is through tailoring. Look at his sleeves.
Some people may hate on the sleeves but fun fact if I ever go skydiving I'm going to bring a game worn Sam Bradford jersey with me and use his sleeves as a backup parachute.
Did I miss anyone? Let me know who you think should also open up a school for youths!