So, I was scrolling through Facebook today. As I was scrolling, I saw a news story from probably a couple years ago, headlined Miami Dolphins Should Sign Johnny Manziel. It struck me as absurd and I laughed so hard I thought the water I had just drank was going to shoot out of my nose.
After I relaxed and regained my composure. I quickly shared this with my friend Ryan. He then said "They're right. Miami should sign Manziel." I thought he was joking, as we were both fans of Manziel coming out of Texas A&M dubbed with nicknames like "Johnny Football" and "Johnny Heisman". But he was dead serious. He told me "Miami should accelerate the tank, and signing Manziel could prove to be beneficial for the 'Tank For Tua' mission." It hit me like an epiphany. So here I am, to convince you that signing the former first round selection is the way Miami needs to go.
Okay here's the background; The Dolphins are in a peculiar position. They sit at 2-7, last in the AFC East. Here's the problem; detrimental to their mission, they have won two games in a row! They currently sit with the fourth overall selection in the 2020 NFL Draft behind the winless Cincinnati Bengals (They know how to tank!), the Washington R-Words and the, unsure if they want to compete or not, New York Giants. Miami has a ways to go if they want to catch up to the Cincinnati Bengals and get somebody like Tua Tagovailoa from Alabama or Joe Burrow from LSU. They've been riding with Ryan Fitzpatrick since the start and he's been too good for their liking throwing for 457 yards and three TDs in their two wins. That's not how you get a top tier draft pick. I would recommend starting backup Josh Rosen, but he could play well with a chip on his shoulder after getting disowned by the Arizona Cardinals after just one year. So that plan is out.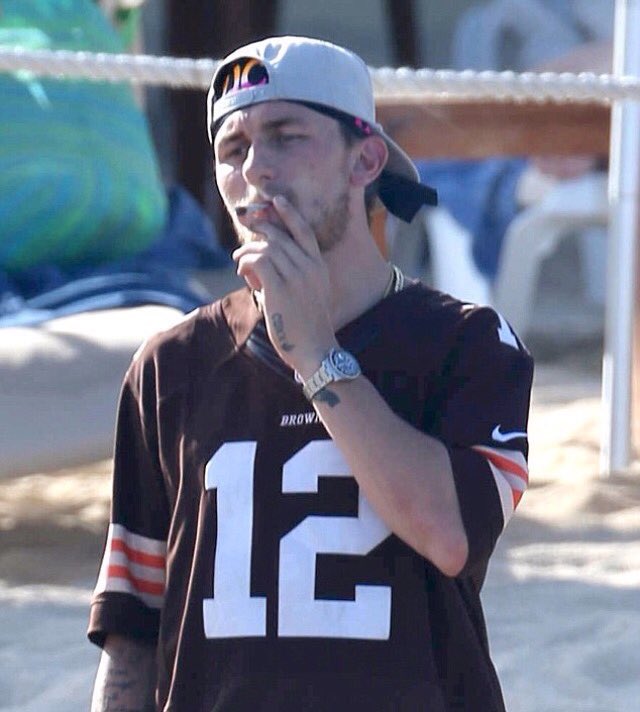 Here's where Johnny Manziel comes into play. In his short two year career in the NFL, he's passed for 1675 yards and seven TDs. Absolutely horrendous. Also posting a 57.0 completion percentage and 54.1 QBR. This is the type of quarterback the Dolphins need to succeed in the future. Might I add while he was playing football in Canada (yeah, I didn't know Canada had a football league either) he posted just a 64.24 completion percentage with more interceptions (seven) than touchdowns (five). He was also a member of the AAF in it's brief lifespan where he also struggled throwing just one pick and 65 yards in two games. His highlight with the Memphis Express was getting knocked out COLD, bringing him back to when he was in college taking 17 vodka shots while chugging down a fireball for the fun of it.
I know that the talk has been all about Colin Kaepernick's tryout this weekend and what teams could get him. I'm sorry. but he's way too promising of a player, it would screw up the tank and screw them out of a position to get Tagovailoa or Burrow. Cincinnati benched their starting QB on his birthday, that's the type of dedication the Miami Dolphins need when it comes to this tank. A bona fide bust like Manziel could take this team all the way to the first overall selection and hey, he could probably use some more money since his dad cut him off years ago.
Photo Credits : Graham Hughes/AP Photo