We are officially eight days away from Rodger Goodell announcing "The Cincinnati Bengals are now on the clock." The mock drafts are in full swing and rumors are ramping up like we haven't seen yet this year. It all comes to fruition on April 23rd. Now, that being said. The New England Patriots have pick number 23, with a LOT of holes to fill. I would drop a three round mock draft, but the Patriots don't have a second round selection. So the interest of that is shot. So instead I bring you this. Inspired by my good friend Dan Couver of New York Giants 366. I give you this : The three best and the three worst picks the Patriots could possibly make on draft night.
*DISCLAIMER I used Fan Speak and Steve's big board with classic difficulty to assess what players are available, so when you don't see your favorite player, don't immediately think I hate your player*
Best : EDGE K'Lavon Chaisson, LSU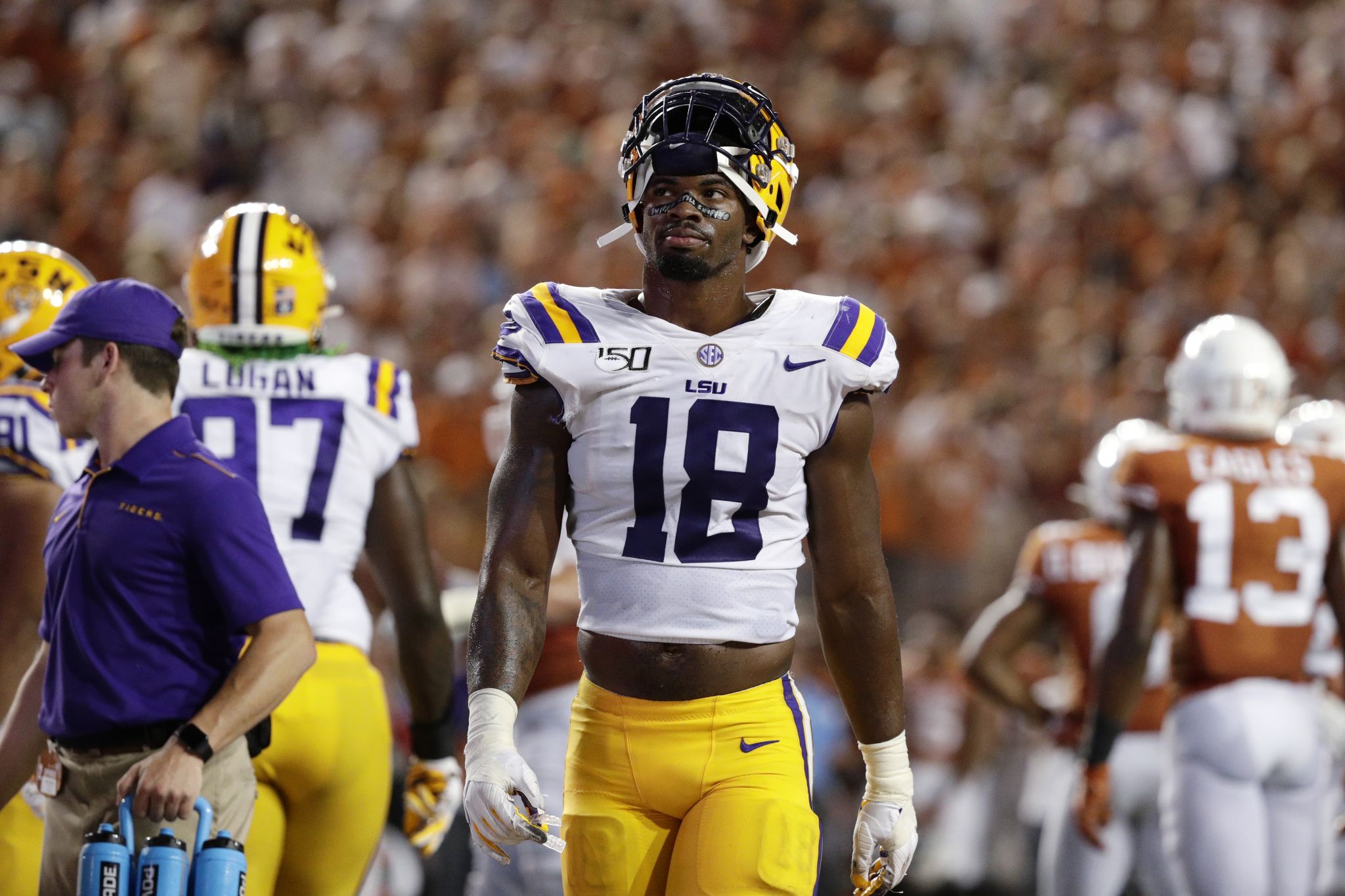 Okay, I did not expect Chaisson to fall down this far. Personally? I view him as the second best EDGE rusher in this class behind Chase Young. 19 sacks in his career with LSU coming off his career high 6.5 last season. He sets the edge that we haven't had since Trey Flowers left for Detroit.
Again, he PROBABLY won't fall this far in all reality. But I don't care, if we traded up for him it would still be worth it. The clear second pass rusher in this class is no slouch, and is an A+ pick here at 23, or any pick outside of the top 10.
Worst : QB Jordan Love, Utah State
Any QB not named Joe Burrow, Tua Tagovailoa or Justin Herbert I am not even LOOKING at in the first round. Unfortunately Jordan Love is the face of this rant. Nothing against Love. He's a solid player and he'll make a team really happy with time. But we have much more pressing needs than the QB spot in 2020.
As I wrote in yesterday's piece, Jarrett Stidham will be fine for year one. We'll see where we're at this time next year (hopefully) and evaluate the QB position next year. The optimal position to be is that Jarett Stidham is the answer for the Pats for years to come. It's not worth taking Love when we're still trying to figure out what we have in him.
Best : ILB Kenneth Murray, Oklahoma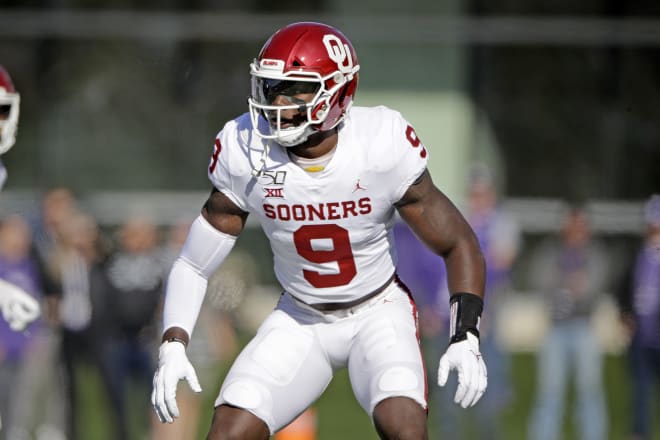 I'd be pretty happy with Murray or LSU's Patrick Queen at this spot here for LBs (I would mention Wisconsin's Zac Baun, but he just had a diluted sample in a drug test). But to focus on Murray : He is praised for his elite speed and tackling ability. He's a fantastic blitzer and can cover a ton of ground versus the pass.
The hope is that he can hold down the middle like Kyle Van Noy did and allow Hightower to go back to the EDGE spot, where he's most effective. Our LB core is very much in need of more depth, and Murray can not only bring depth, he could bring day one starting ability to a team desperate for it.
Worst : S Grant Delpit, LSU
This guy isn't a first round pick. I'm sorry, but I fail to see it. S Grant Delpit straight up can not tackle. 38 missed ones to be exact. He's also broken his collarbone and dealt with a ankle injury all year last year. Instead of using proper tackle technique, he looks to lay the boom and it costs him way more than it helps him. He's a third-fourth round project pick at BEST. If we take him with pick 98 or something fine. Sounds good. But if we take him at 23? Over guys like EDGE A.J. Epenesa, Kenneth Murray or somebody who clearly has better value? You will see me lose my mind live on "Draft Night with 366 Sports" .
We still have Devin McCourty and Patrick Chung, a backup safety can be found later. That's exactly what Delpit is. Backup, project player. Obi Melifonwu all over again, except he'd waste our first rounder.
Best : OT Erza Cleveland, Boise State
With Isaiah Wynn being as versatile as he is, I don't mind taking a career LT in Boise State's OT Erza Cleveland here at 23. With the best of the best gone in Jedrick Wills, Tristan Wirfs, Andrew Thomas, Mekhi Becton, Josh Jones, and Austin Jackson all gone by 23 (crazy, right?) Erza is the best one available. We need somebody to cover Stidham's blindside.
Cleveland has been given props for his balance when dealing with pass rush and his quick ability to adjust to blitzes and extra attackers. Cleveland could bring in another boost to an offensive line which saw tremendous struggles last season while protecting Brady. Dante Scarnecchia retiring doesn't make it easier for the young lineman to grow, but lord knows we need another body on that line. At RT with Marcus Cannon becoming a bit injury prone in the last couple years, and at LT with Isaiah Wynn not proving to be the answer quite yet.
Worst : CB Kristian Fulton, LSU
I don't like taking a CB in the first anyway. Simply because we don't need it, the secondary is still a position of strength. Stephon Gilmore, J.C. Jackson, Jason McCourty and Jonathan Jones are all still here. Meanwhile still serviceable at their position. This CB in particular I would HATE to select here at 23. As impressive as he could be athletically. He has issues tracking the ball meanwhile having issues with balance and questionable judgement.
Meanwhile having a character concern to his name as he was given a two year ban (shortened to a one year ban) by the NCAA for cheating a drug test by substituting someone else's urine for his own. The original sample tested negative for PEDs, but positive for Marijuana. The marijuana wouldn't be a big deal now, as the new CBA bans suspensions because of it. But the fact that he was willing to cheat around it, will probably make a blue collar coach like Bill Belichick frown. If we took him, I'd be disappointed as it's not a position of need, and he's not even the best CB available with TCU's Jeff Gladney still on the board.
Want more Patriots content? Like New England Patriots 366 on Facebook today!
Photo Source : USA Today Sports